Regular price
Sale price
$38.00
$27.00
Frequently Asked Questions
Is this product Vegan?
Yes, Bright Timing is Vegan.

Is this product cruelty-free?
Yes, I Dew Care is a cruelty-free brand and Bright Timing has not been tested on any animals.

Does this product contain any Parabens?
No, Bright Timing does not contain Parabens.

Is this product Gluten-free?
Yes, Bright Timing is formulated without Gluten.

Where was this product manufactured?
All I Dew Care products are proudly designed and made in South Korea with the highest quality manufacturers.

What is the formula of this product?
Bright Timing has a jelly formula.

What are the key ingredients of this product?
Bright Timing contains Vitamin C Derivative, a stabilized form of Vitamin C that helps the skin to glow. Resveratrol, a plant-derived antioxidant (a type of Polyphenol) that protects skin against external aggressors such as ultraviolet radiation and stress. Vitamin Water, 9 multi-vitamins that hydrate skin for a smoother complexion. Niacinamide to help even skin tone and improves skin brightness without dryness. Grape Seed to gently exfoliate skin to improve skin smoothness and clarity

How do you use this product?
To use Bright Timing, apply a generous, even layer onto clean skin avoiding the eye and lip area. Leave on for 10-15 minutes. Rinse off the mask with lukewarm water while massaging the skin in a circular motion. For best results use 2-3 times a week.

In what order of a skin care routine should I be using this product?
Before or after cleansing, apply Bright Timing onto the skin. Leave on for 10-15 minutes, rinse off the mask with lukewarm water. Follow up with your favorite toner, serum, and moisturizer.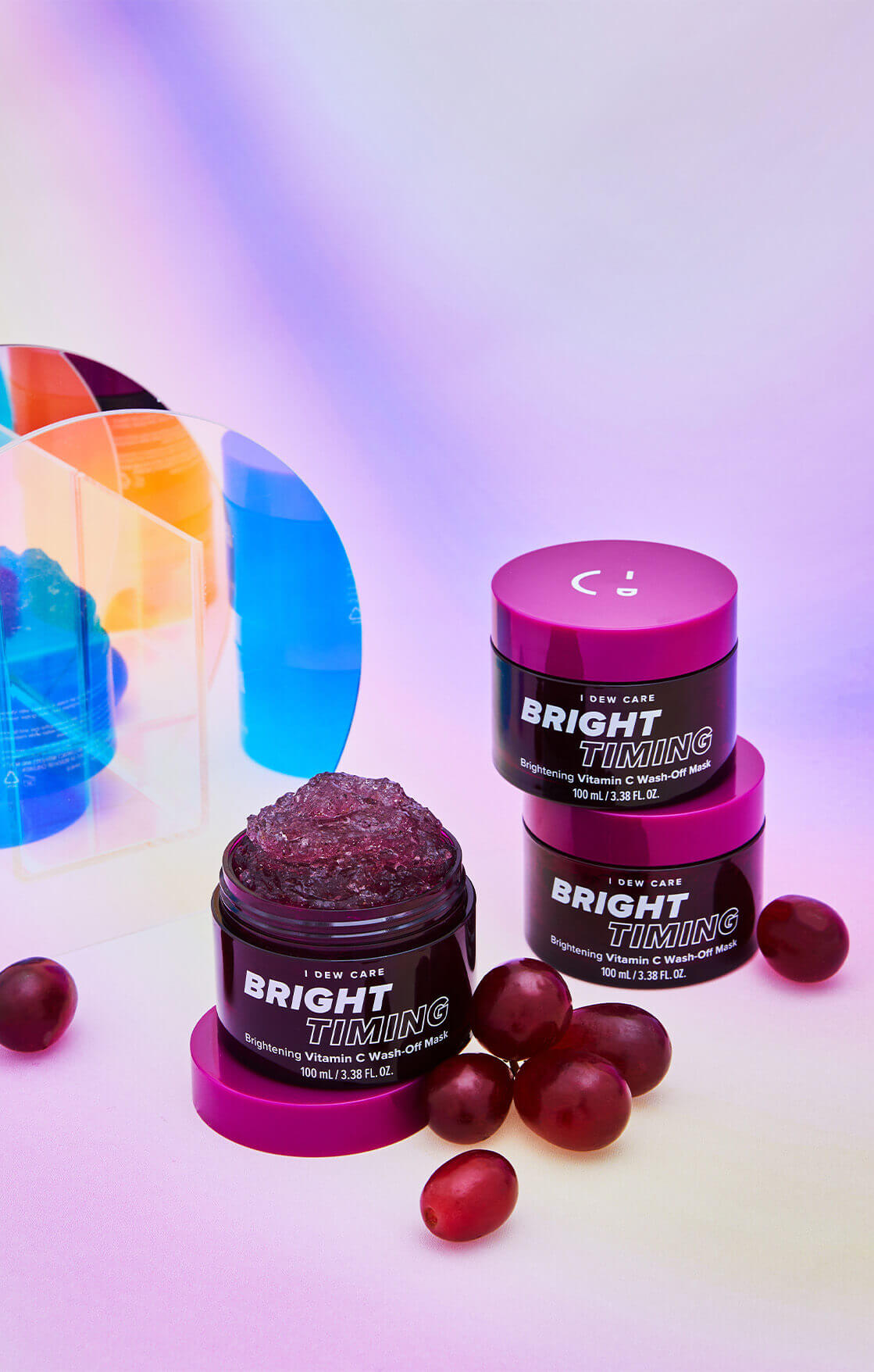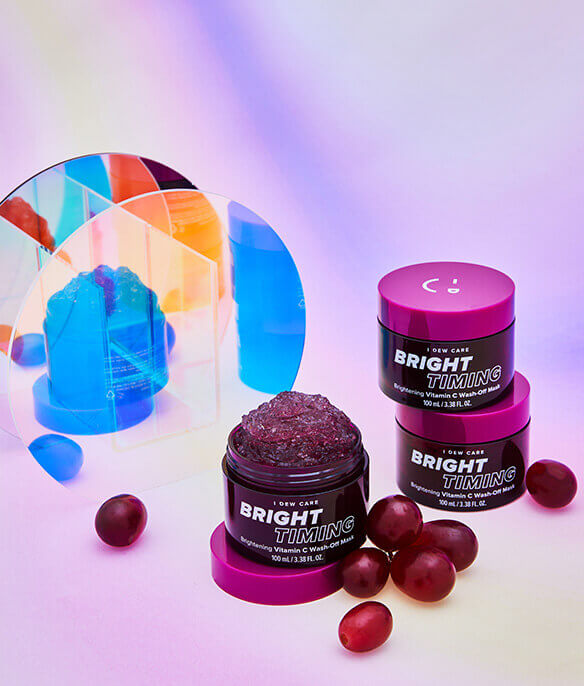 50% Post Consumer Recycled Plastic Lid and Jar: Made from up to 50% post-consumer recycled plastic. The lid (plastic #5) and jar (plastic #1) are recyclable. Remove the cap, then rinse the lid and jar and toss into a recycling bin.
Box is made with FSC Paper. Place in curbside recycling or compost.