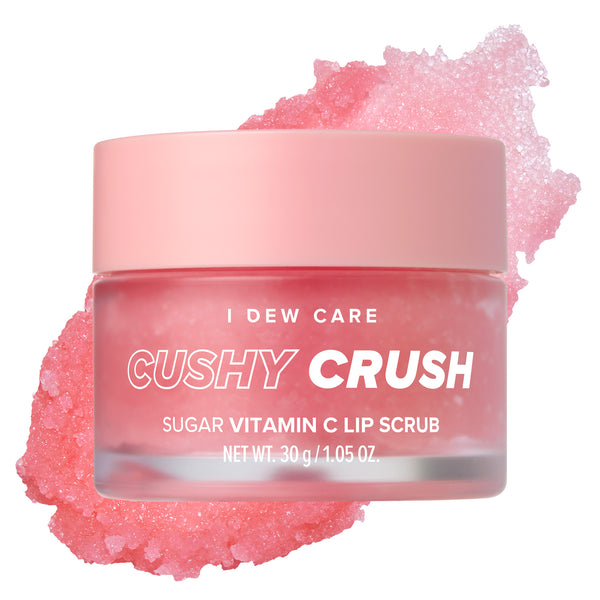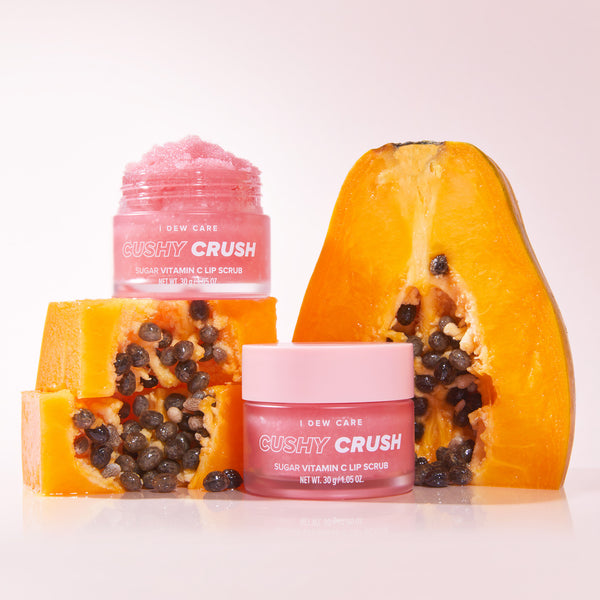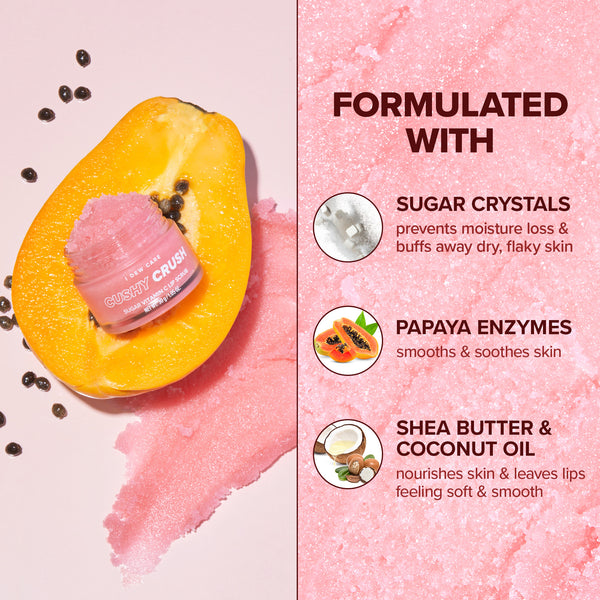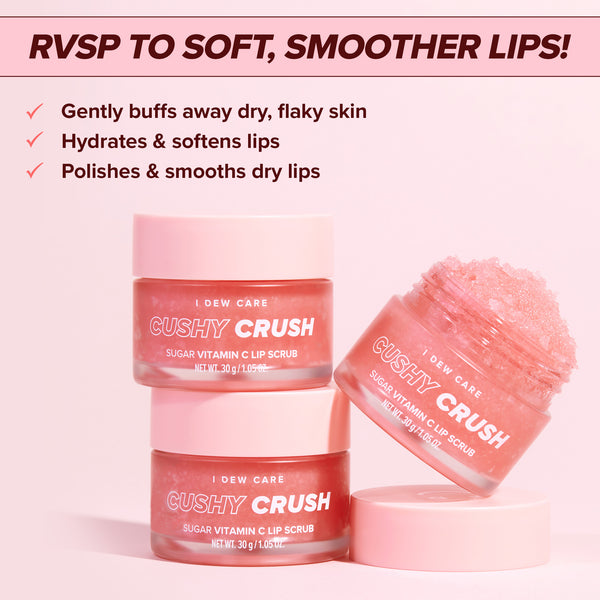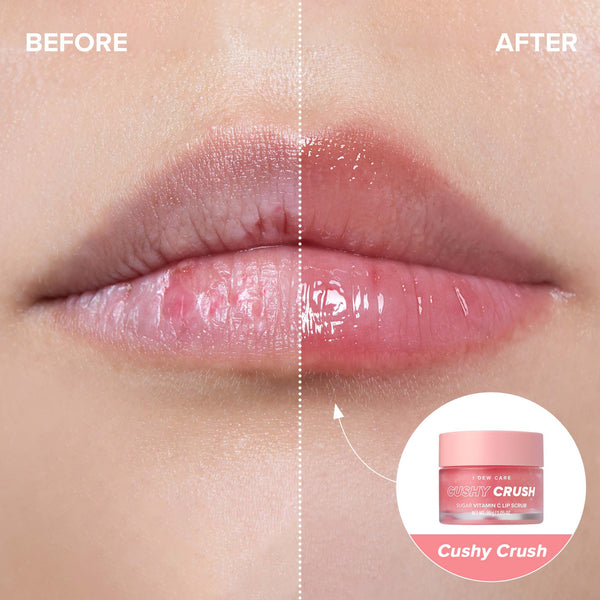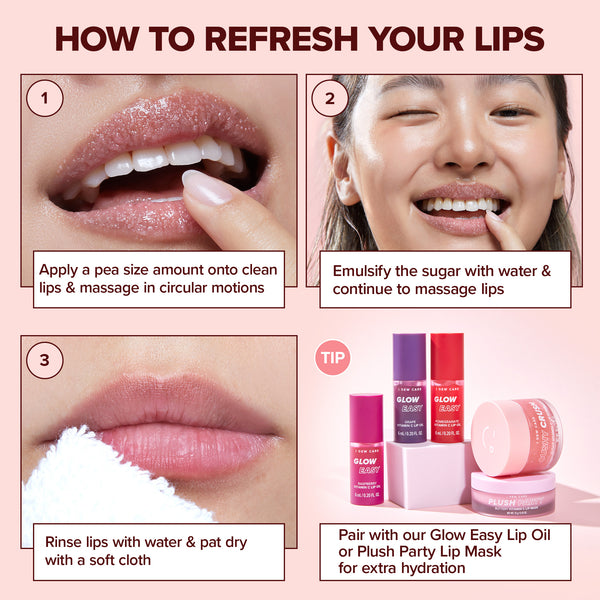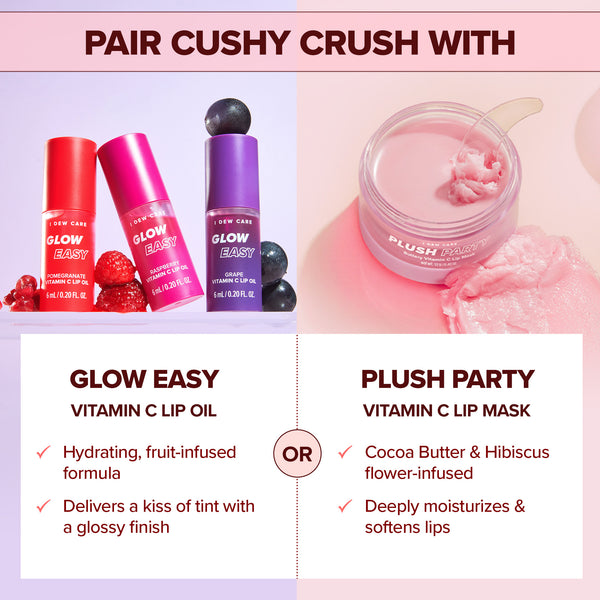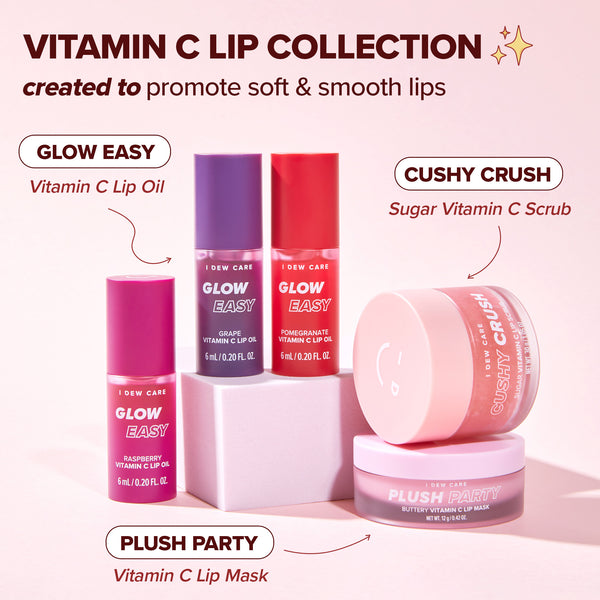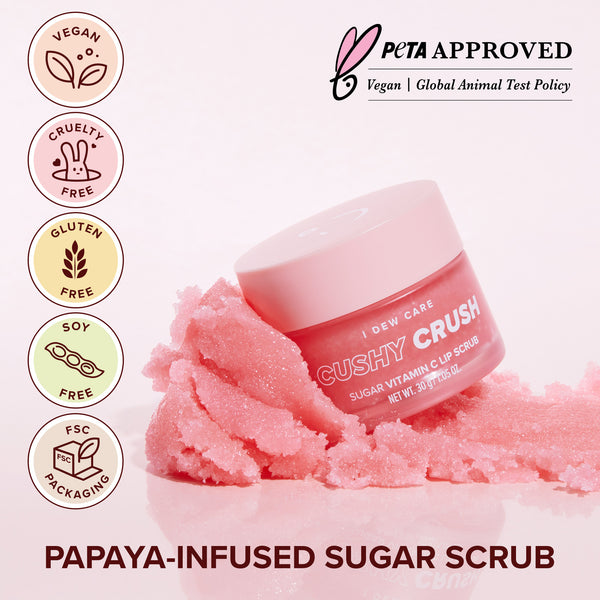 Regular price
Sale price
$16.00
$11.20
Click or tap an ingredient to learn more.
Cushy Cush
Sucrose, Petrolatum, Helianthus Annuus (Sunflower) Seed Oil, Carica Papaya (Papaya) Fruit Extract, Cocos Nucifera (Coconut) Oil, Butyrospermum Parkii (Shea) Butter, Papain, Polyglyceryl-2 Triisostearate, Water, Butylene Glycol, Ascorbic Acid, 1,2-Hexanediol, Fragrance, Dehydroacetic Acid, Red 6 (Ci 15850)
Frequently Asked Questions
Is this product Vegan?
Yes, Cushy Crush is Vegan.

Is this product cruelty-free?
Yes, I Dew Care is a cruelty-free brand and Cushy Crush has not been tested on any animals.

Does this product contain any Parabens?
No, Cushy Crush does not contain Parabens.

Is this product Gluten-free?
Yes, Cushy Crush is formulated without Gluten.

Does this product contain Soy?
No, Cushy Crush is formulated without Soy.

Where was this product manufactured?
All I Dew Care products are proudly designed and made in South Korea with the highest quality manufacturers.

What are the key ingredients of this product?
Cushy Crush is formulated with sugar crystals to help prevent moisture loss and buff away dry, flaky skin. Papaya Enzymes to smooth & soothe skin. Shea Butter and Coconut Oil to help nourish skin and leave lips feeling soft and smooth.

How do you use this product?
To use Cushy Crush, apply a pea size amount onto clean lips and massage in circular motions for 1-2 minutes. Emulsify the sugar with water and continue to massage lips for an additional 1-2 minutes. Rinse lips with water and pat dry with a soft cloth.

Can this product be worn under other lip products like?
We recommend rinsing and wiping away the product before applying a lip mask, lip oil or any lip product. Cushy Crush works great for prepping the skin of the lips for lip product application.
Box is made of FSC Paper. Place in curbside recycling or compost.