Frequently Asked Questions
How do you use this product?
To use Perfect Spa Pair, pull the headband over the head and adjust the ribbon to your preference to hold back hair. Pull the scrunchies over each wrist to wear. To clean each piece, machine wash them with cold water and air dry to reuse.
What material is this product made from?
The headband and scrunchie from Perfect Spa Pair are made from Microfiber (polyester).
What size are the products?
The headband in Perfect Spa Pair is 7.87 x 3.54 inches and each scrunchie is 4.45 x 3.62 inches.
What are the benefits of using these products?
The headband in Perfect Spa Pair helps hold back hair and keeps hair from getting wet while applying skincare or makeup. The scrunchies help absorb water and prevent water from dripping down arms while washing the face. The soft microfiber material that they are made of are absorbent and reusable.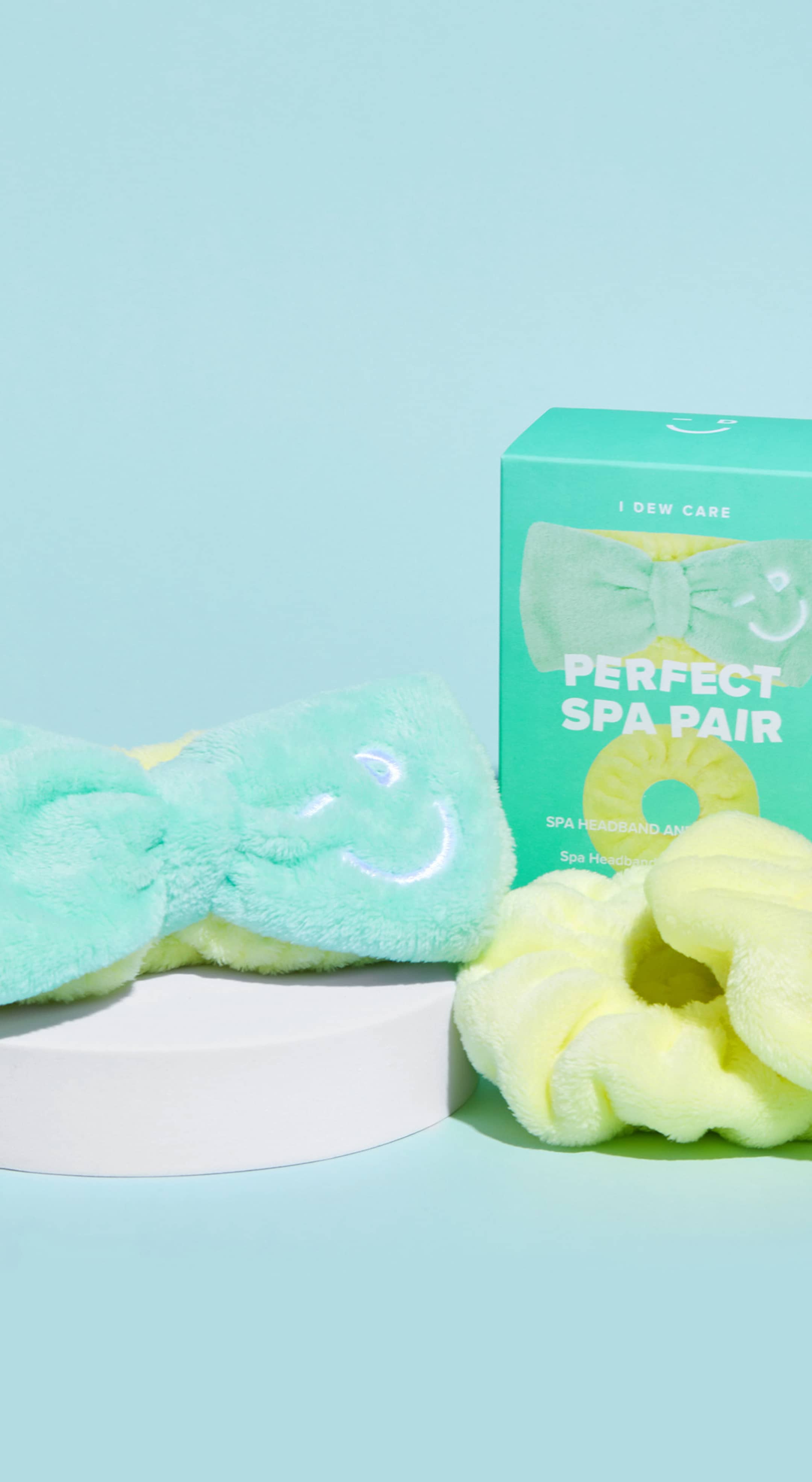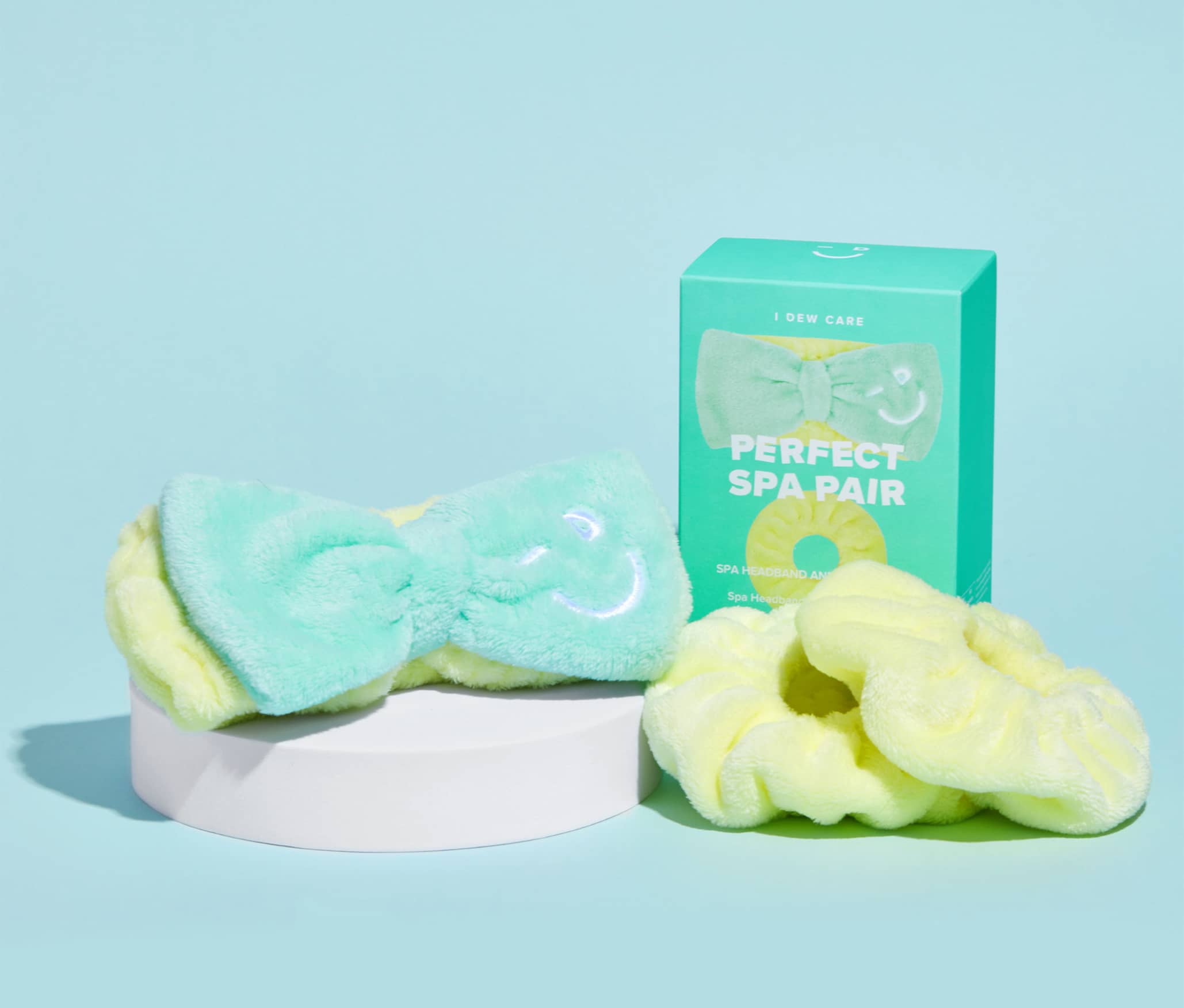 Box is made of FSC Paper. Remove the sealing label and place in curbside recycling or compost.